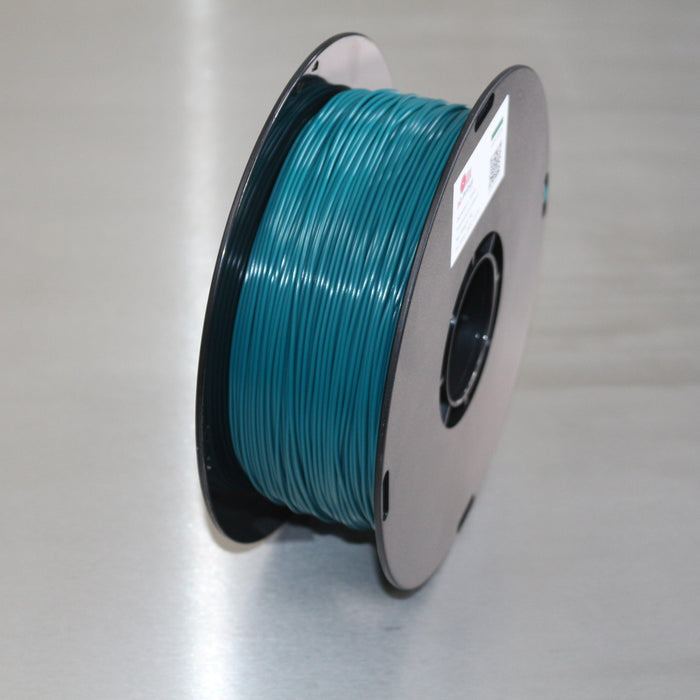 Our PLA Sea Green is one of our newest colours. It is simply a beautifully rich colour, you will love your prints in PLA Sea Green.
| | |
| --- | --- |
| Diameter Tolerance  | +/- 0.03mm |
| Diameter | 1.75mm |
| Colour | Sea Green |
| Material | PLA |
| Temperature | 190°C - 220°C |
| Bed Temp | 60°C |
| Product Code | 1000PLADGRN |
PLA Material Data Sheet Download
PLA filament or to give it its full name - PolyLactic Acid from 3D Printz is optimised for 3D Printing. 
Our dedication to quality is second to none and our filament is manufactured to a class leading tolerance of +/-0.03mm. This gives you confidence the surfaces of your print will be consistent and smooth with no blockages in the print head.
We pride ourselves on delivering to the very highest standards and we know you will be delighted with your prints if you use 3D Printz.
Each reel holds a full 1Kg of filament so you can print the largest models again and again without worry.
We are passionate about 3D printing and we want you to love our filament as much as we do.
To get the best from our filament, start at 195C and work from there. Our filament works well at a lower temperature than many others. You will need cooling to work with PLA, and to ensure bed adhesion, we would recommend heating it to 60C if you can along with a suitable spray or pen adhesive.