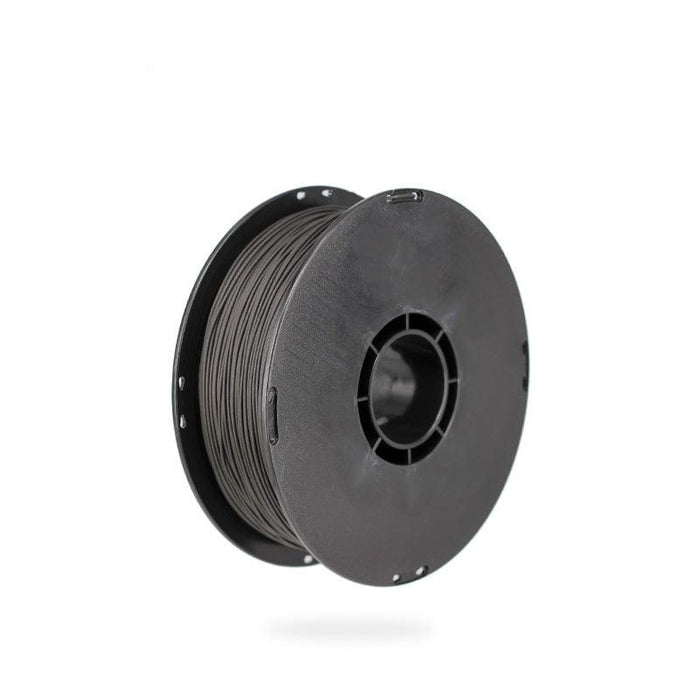 PLA Carbon fibre is a high strength, tough PLA filament which looks fantastic as well as being easy to print.
| | |
| --- | --- |
| Diameter Tolerance  | +/- 0.03mm |
| Diameter | 2.85mm |
| Colour | Black |
| Material | PLA Carbon Fibre-Fill |
| Temperature | 220°C - 230°C |
| Bed Temp | 60°C |
| Product Code | 1009PLACBN |

This Carbon Filament is designed to be compatible with 3D Printers using 2.85mm diameter materials.
PLA, or Polylactic Acid, is a commonly used thermoplastic material that does not require the use of a heated print bed although the use of one does improve bed adhesion. By blending a mixture of plant-based materials and polymers PLA is more Nature-friendly and is compostable
With lower melting temperatures and lack of warping, this PLA version of a carbon filament is easy to print, has great layer adhesion and gives a tough but beautiful look to your prints.
We love it: Less warping | Easy to use | No heated bed required | Eco-friendly.