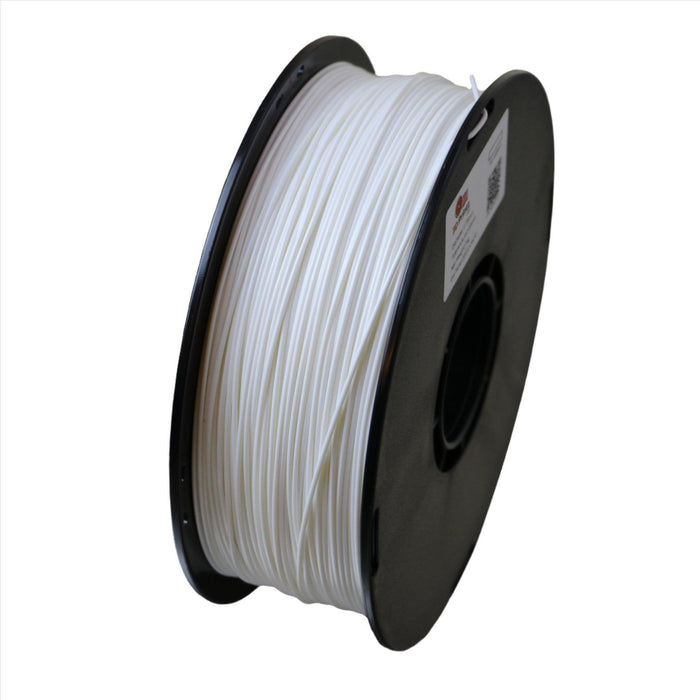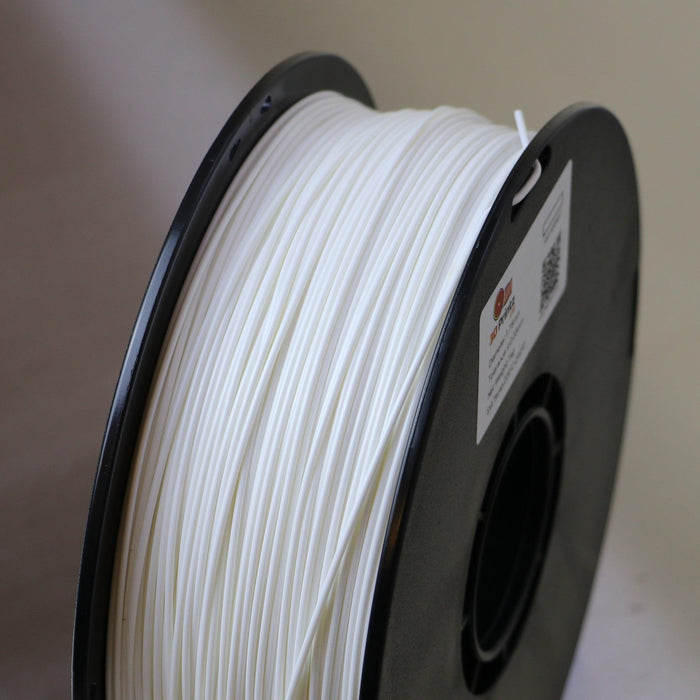 ABS is ideal for prototypes and models that are 3D Printed requiring high mechanical strength. ABS filament from 3D Printz is suitable for technical parts used in R&D and is perfect for industrial prototyping. 
| | |
| --- | --- |
| Diameter Tolerance  | +/- 0.03mm |
| Diameter | 1.75mm |
| Colour | White |
| Material | ABS |
| Temperature | 220°C - 240°C |
| Bed Temp | 110°C |
| Product Code | 1001ABSWHT |
ABS Material Data Sheet Download
A fundamental property of ABS is mechanical strength of the 3D printed part along with good temperature resistance. If ABS is placed under a degree of stress, it will start by bending and deforming before breaking. It is therefore suitable for screws, bolts, gears and mechanical systems subjected to external forces.
We formulated our ABS to give excellent results without warping and delaminating. It will make accurate and tough parts from, and maybe for your printer.
Our colours are vibrant and consistent so along with our class leading diameter tolerance of +/- 0.03mm, you can be sure of superb results.
ABS needs to be printed at a higher temperature than PLA and you will need a heated build plate. We would recommend you start with a temperature of 230C adjusting up or down to suit your particular printer. we would recommend heating the build plate to 110C but please do be careful using these higher temperatures as it is easy to burn yourself by accidentaly touching the bed of the printer.
We would also recommend a spray adhesive to ensure your prints adhere well to the build plate and to minimise any chance of a failed print.
We want you to love our filament and we have benchmarked it against most of the leading brands to ensure you will love your 3D Prints made with filament from 3D Printz.