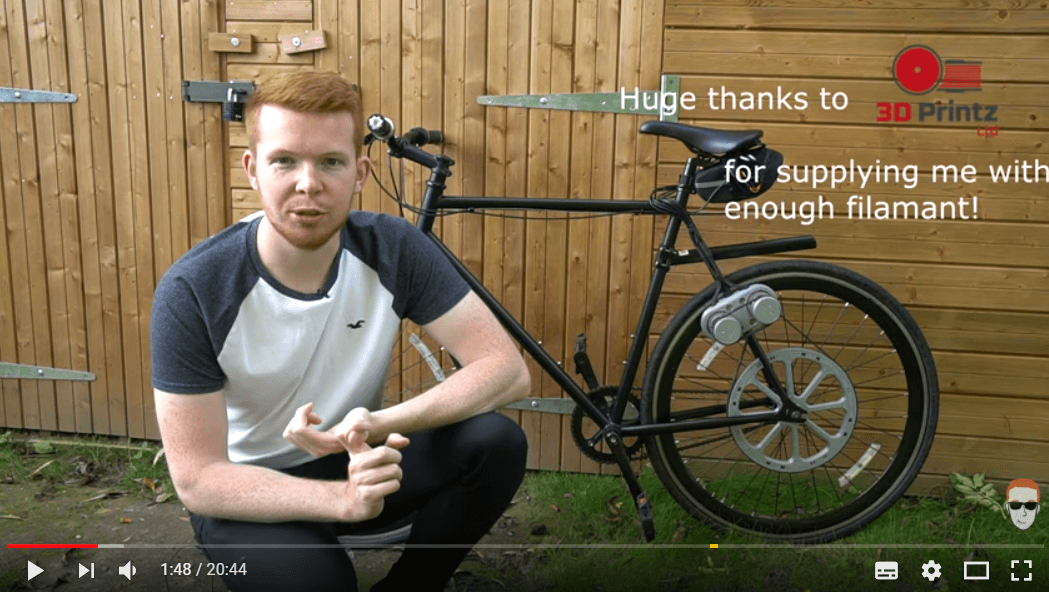 StantonFPV Electric Bike v2!
Our friend Tom Stanton over at StantonFPV has created a new version of his Electric Bike which went viral on youtube only a few months ago, amassing over 1.1m views!
In the new design Tom has added two electric motors, new belts and a new mechanism to hold it together, what makes it better is that all custom parts have been exclusively printed in 3D Printz PLA Filament! 
 Why don't you check out the video below!