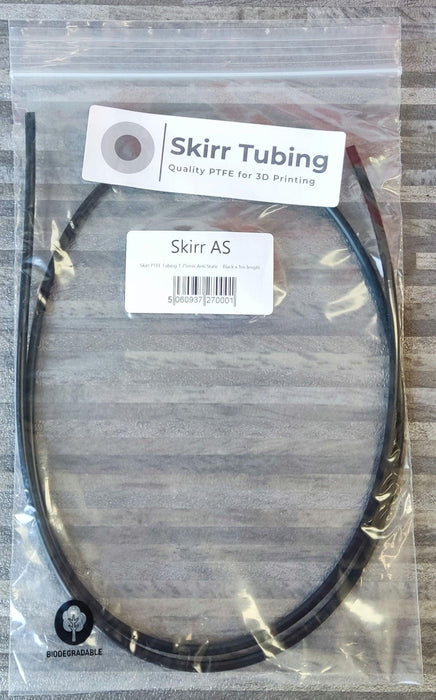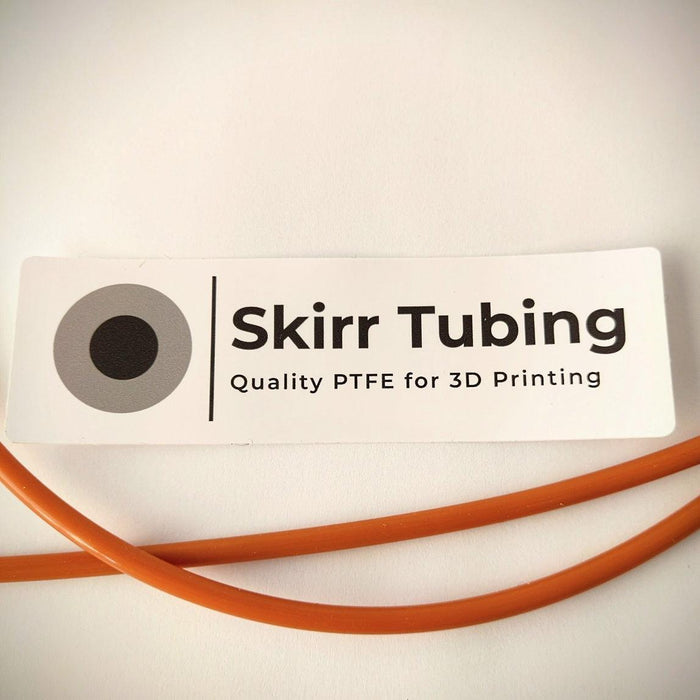 Skirr Anti-Static PTFE/Bowden Tubing for 1.75mm Printers
Skirr PTFE for 3D Printers is manufactured to be one of the slickest and best quality PTFE tubes available.

It is manufactured in Europe to the highest specification and will enhance the print quality on any 3D printer.

Skirr AS is a specialist PTFE with unique anti-static properties.
PTFE is an excellent electrical insulator which is prone to high static charges building on its surface.

Skirr AS helps improve print quality by allowing this static charge to dissipate along the tube
preventing any static build-up.

Temperature rating: -70C to 260C
High resistance to aging
Low maintenance
Chemical inertness
Skirr tubing is a sintered resin smooth bore tube. The structure of the PTFE ensures a high mechanical stress resistance.

It also boasts excellent fire resistance properties.