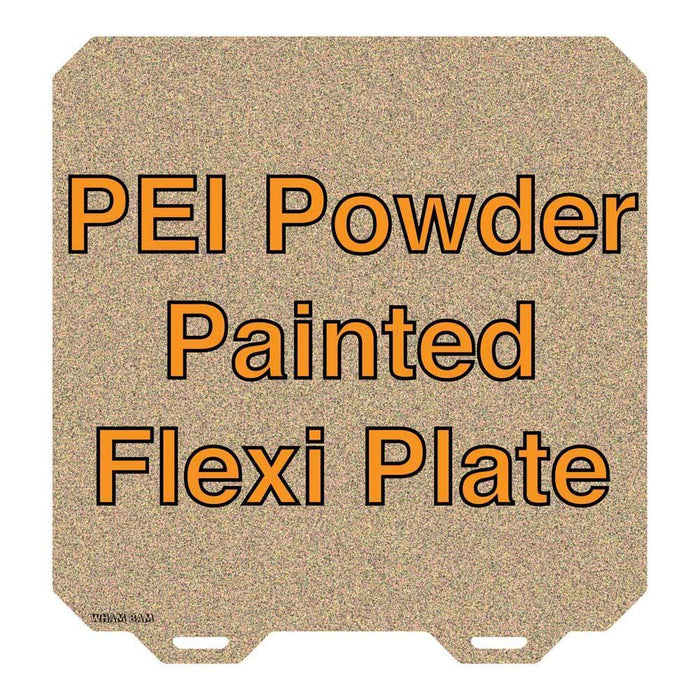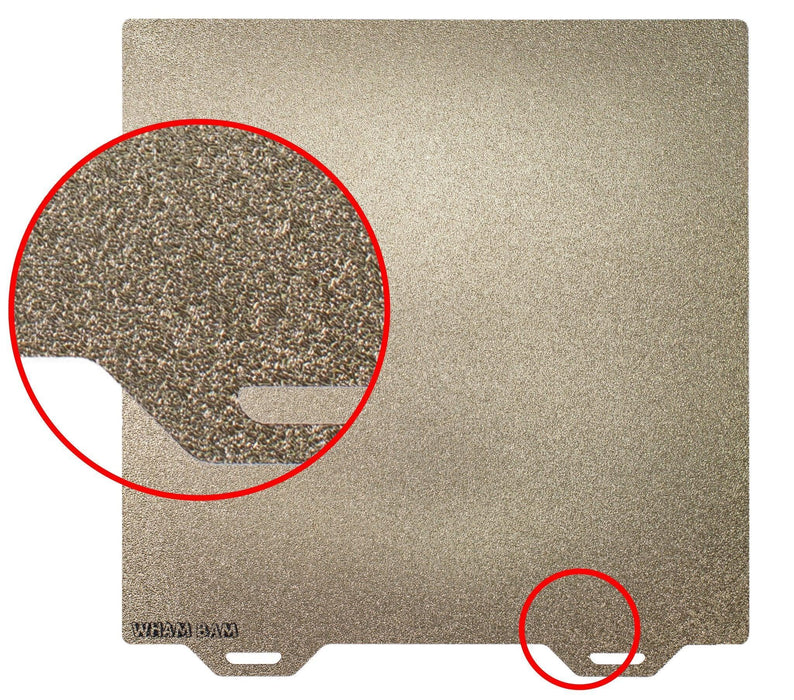 Powder Painted PEI Flexi Plate - Wham Bam
We start with our original high chromium spring steel Flexi Plates, powder paint them with PEI, and bake them in a kiln. The PEI Powder Painted Flexi Sheets have a pronounced texture and give the bottom of your part a fantastic finish! The plates are coated on both sides, so you can save one side for pristine parts while you abuse the other side. Works perfectly with your Wham Bam magnetic base, not included. The Flexi Plate is 0.6mm thick. 
It behaves as most PEI sheets would and works great with PLA, TPU, PETG, ABS, as well as many other filaments. If you need more adhesion for tough-to-stick filaments like Nylon, feel free to use purple glue sticks or Magigoo, they will wash off with water after use.
To clean, use some isopropyl alcohol after each use to keep contaminants away. If you ever need to restore adhesion, use very fine sandpaper 600 or higher and pass lightly, then clean with alcohol. For PLA and PETG we recommend 70° C bed temperature.
*Attention: It is the buyer's responsibility to be sure the size selected will work on your machine. Measure your bed, do not rely on build volume. 3D Printz Ltd is not responsible for mistaken order sizes.