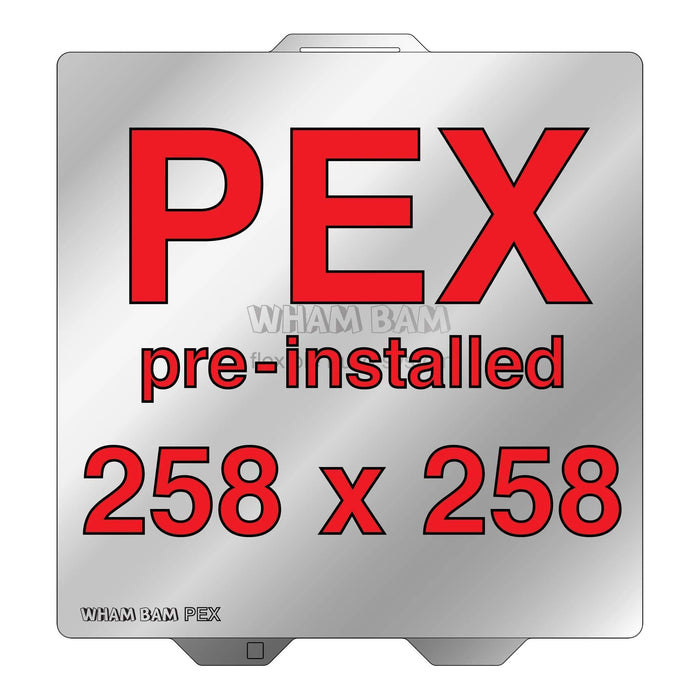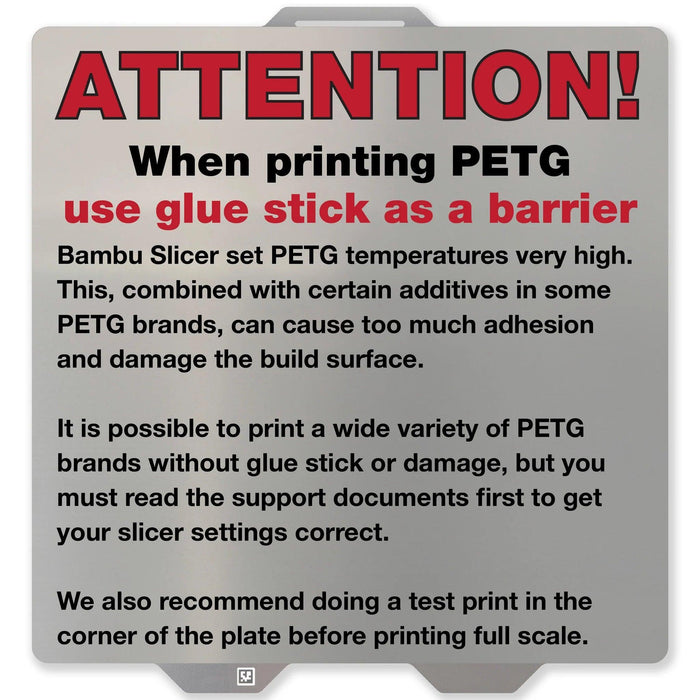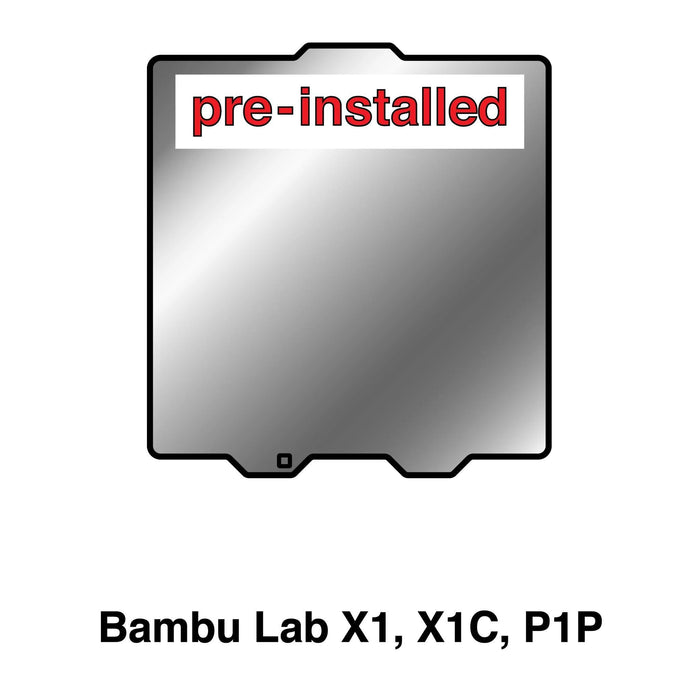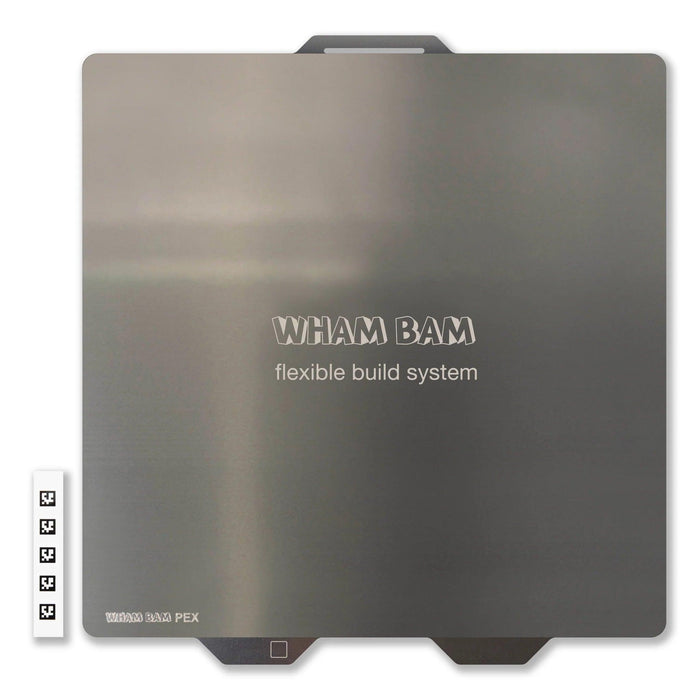 258 x 258 - Pre-Installed PEX Build Surface (Bambu Lab)
 Size: 258 x 258 mm / 10.15" x 10.15"
*Fits: Bambu Lab X1, X1C, and P1P
Since the BambuLab has a built-in magnetic bed, this is not a kit, only a Flexi Plate with a pre-installed PEX Build Surface. The QR is not needed to use our plate but we are including 5 QR stickers to add if desired. 
1 Wham Bam Flexi Build Plate (spring steel) with pre-installed PEX Build Surface

5 QR stickers
****PETG has the tendency to bond to PEX, we highly suggest using a glue stick as a barrier when printing PETG on standard settings. For more on how to print PETG on the PEX build surface without glue, please read this guide thoroughly, adjust your slicer settings, and print this test cube in a corner to see if your PETG releases or bonds too well. 
*Attention: It is the buyer's responsibility to be sure the size selected will work on your machine. Measure your bed, do not rely on build volume and see if you are happy with the size before ordering. Please keep in mind that on one side you will have a tab that sticks out another 15mm. 3D Printz Ltd is not responsible for mistaken order sizes. Learn more about machine fits HERE.