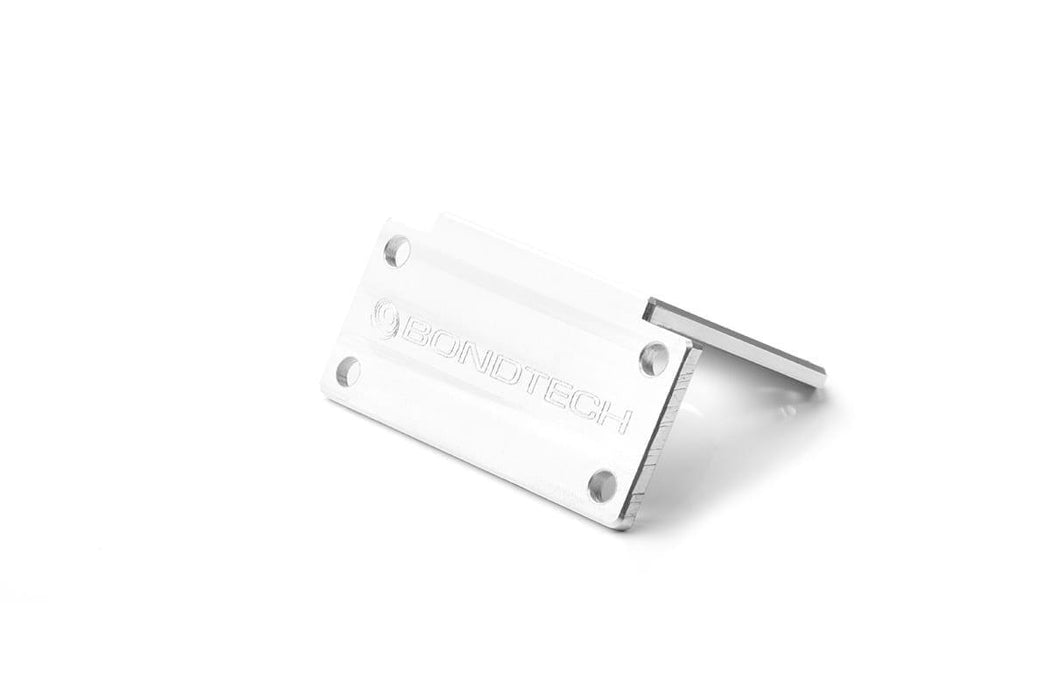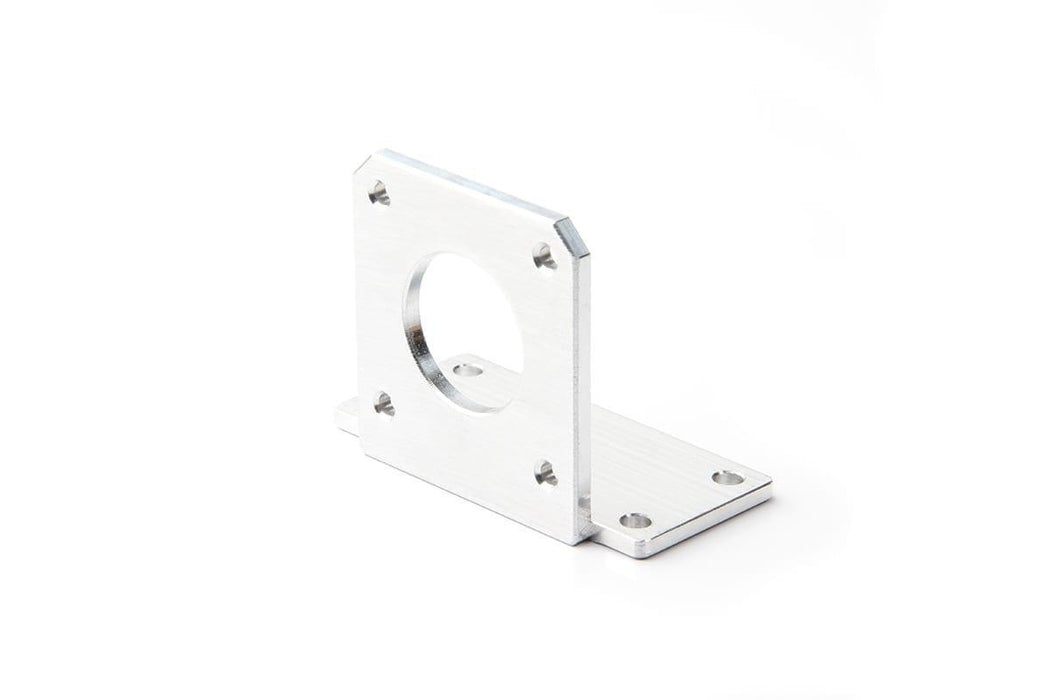 This mount for BMG extruder is CNC machined to precise tolerances in 3mm thick aluminium that assures a secure and stable mounting for the extruder.
The Mount is clamped between the motor and the rear housing of the extruder.
It can be rotated in 90 degrees increments in order to mount the extruder according to your needs.
Mounting holes in the bottom flange is 4.2 mm in diameter. vertical 18.0 mm, horizontal 50.0 mm