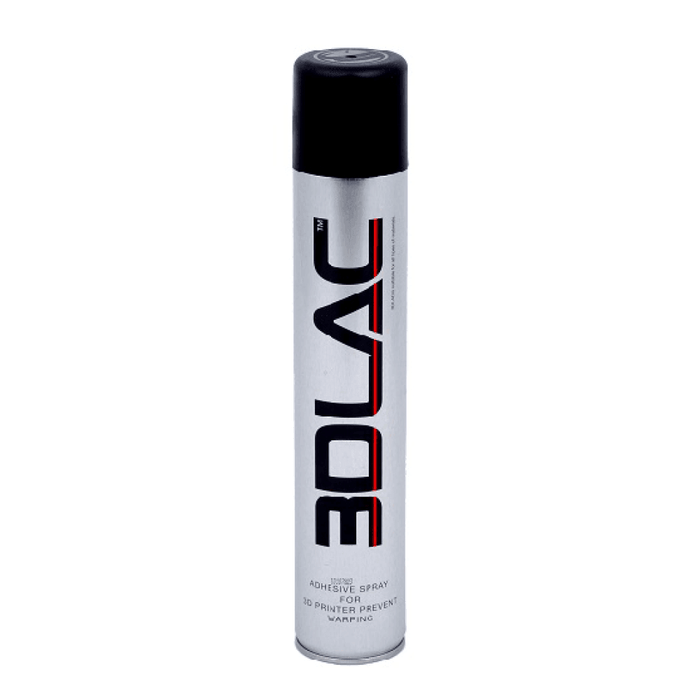 3DLAC: Anti Warping Spray
Do you need help with your prints sticking to the bed? 
3DLAC is a high quality anti warping adhesive that you spray to your heated print bed to help your prints stick. 
3DLAC Anti Warping Spray is specifically designed for 3D Printers
Stick the first plastic layer to the bed to prevent warping and lifting..
A small simple layer of 3DLAC does not affect the first layer print quality.
Upon cooling, the printed piece is removed smooth and undamaged.
Substitute for Kapton Tape. 
Product Technical Specification
400ml Spray Bottle - Compressed Gas
Manufactured in the EU
Developed in Spain
Do you need help or advice? Contact us today to see how 3DLAC could help improve the quality if your printed objects.
This object cannot be shipped outside of the UK