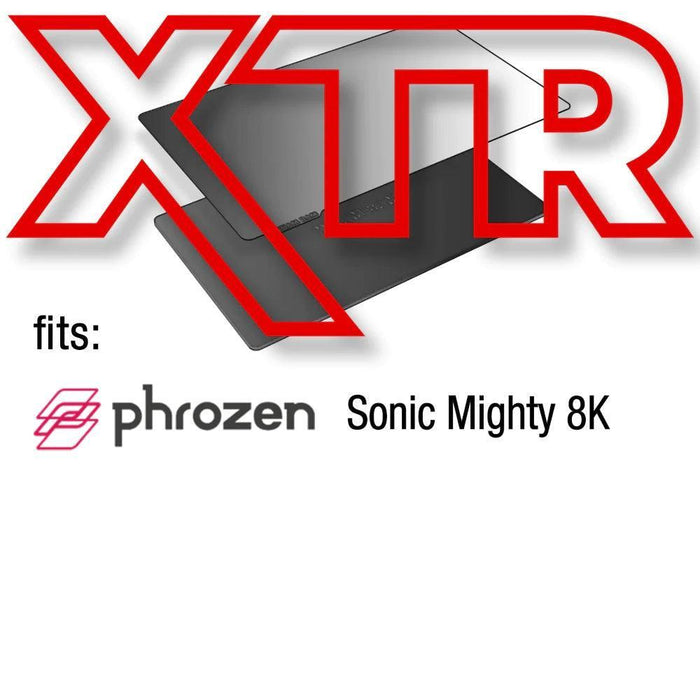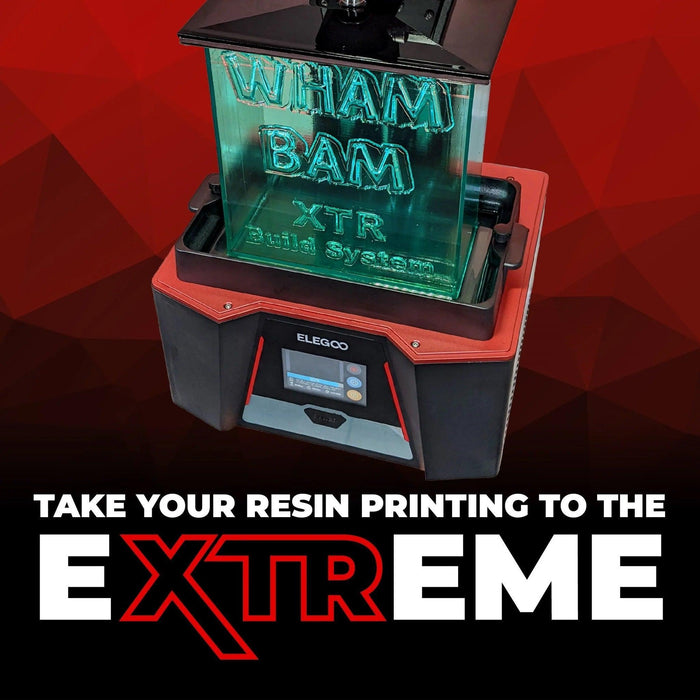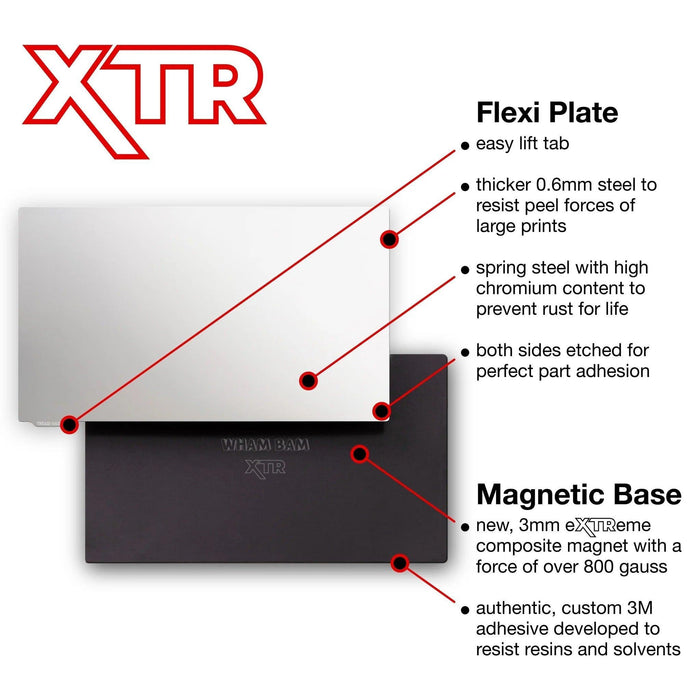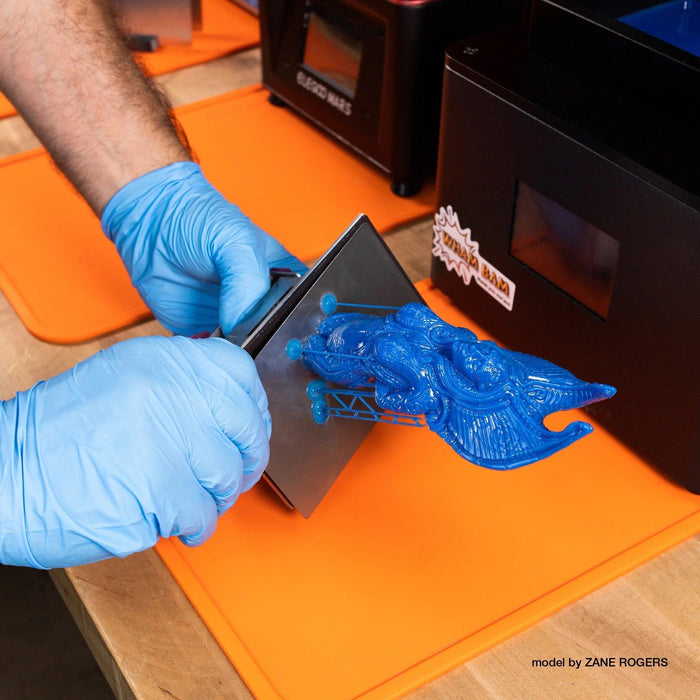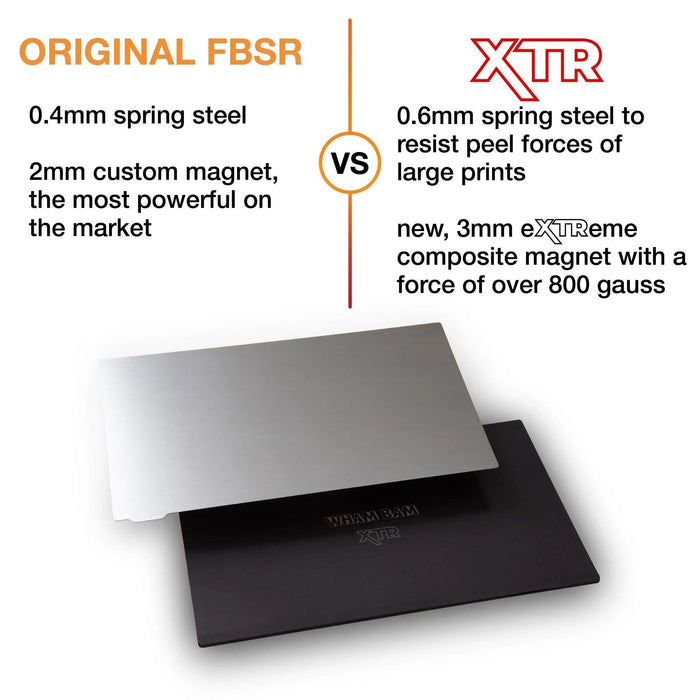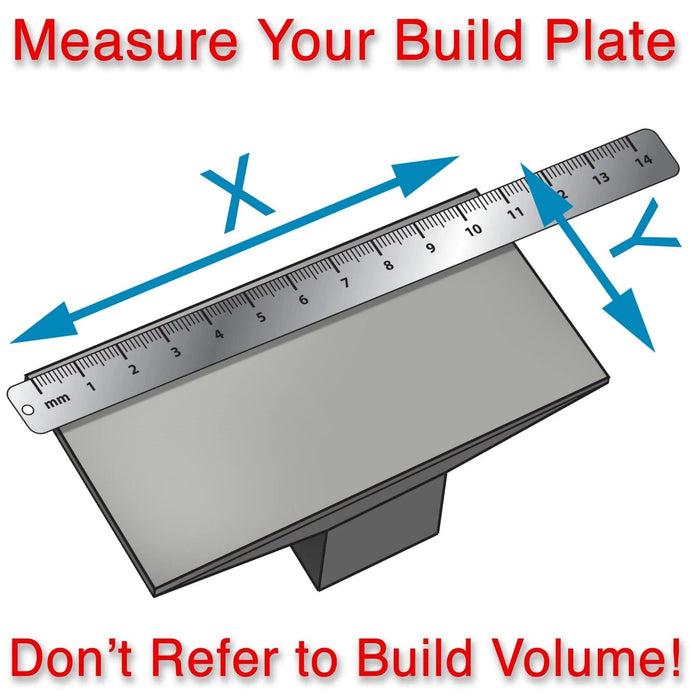 237 x 127 - XTR - Phrozen Sonic Mighty 8k
Fits: Phrozen Sonic Mighty 8k
Size: 237 x 127 mm
*Attention: The Mighty 8K build plates have a 1 mm variation on both X and Y and since we do not recommend overhang, we produced the smaller of the two. This will not affect your build volume and we recommend mounting it in the center of the build plate.
Our new eXTReme line of Flexible Build System for Resin improves the already most powerful magnet available on the market. As consumer resin machines are getting bigger and bigger, there are larger and larger forces at play, and in response, we have created our strongest magnet yet with a power of well over 800 Gauss and it is paired with a thicker Flexi Plate at 0.6 mms to not only grip more to the magnet but to also provide more stiffness to resist peel and bending.
The XTR Flexible Build System contains:
1  XTR Magnetic Base

 

with 3M adhesive resistant to harsh solvents and chemicals like resin, mean green, and isopropyl alcohol
1  XTR Flexi Build Plate

 

(spring steel)

 

with a custom etched texture on the print side

1  Piece of Sandpaper
For more information on this product, click here: Flexible Build System for Resin
*Attention: It is the buyer's responsibility to be sure the size selected will work on your machine. Measure your bed, do not rely on build volume. 3D Printz Ltd is not responsible for mistaken order sizes.