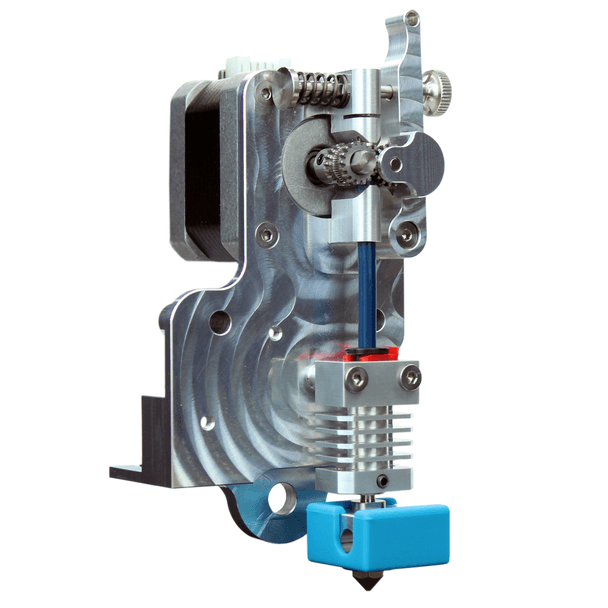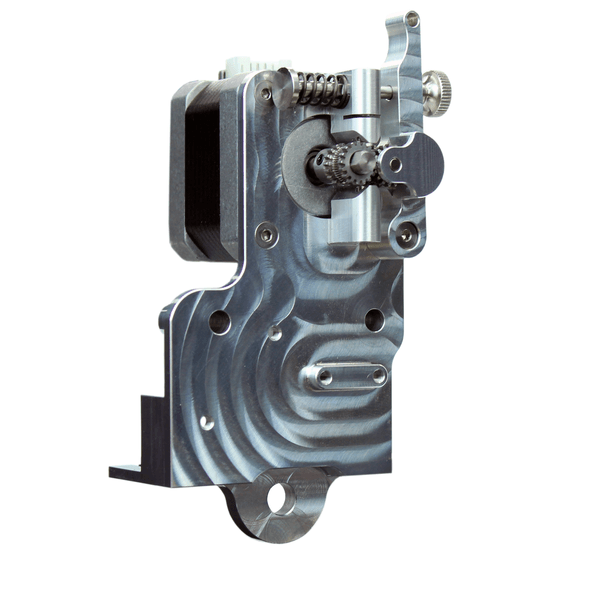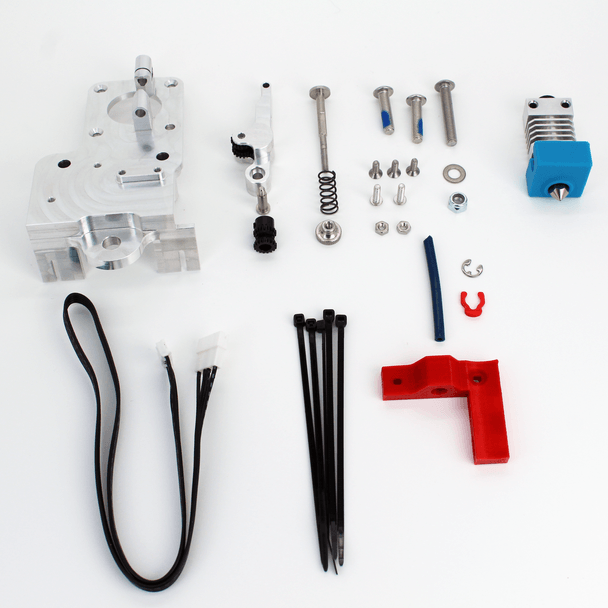 Micro Swiss Direct Drive Extruder for Creality CR-10 / Ender 3 Printers
Micro Swiss Direct Drive Extruder is a drop in system for CR10 / Ender Printers
No modification required, simple plug and play
No printed brackets or sandwiches
Features:
Dual-drive train
Hardened tool steel, CNC precision cut gears
Adjustable filament grip
Easy filament loading
Short, highly constrained filament path
Prints flexible filaments with high speed and accuracy
Outstanding extrusion control
Lightweight aluminum body
Fits
Creality CR-10
Creality CR-10-S5
Creality CR-10-S4
Creality CR-10S
Creality CR-10 MINI
Creality CR-20 / Creality CR-20 Pro
Ender 2
Ender 3
Ender 3 Pro
Ender 3 V2 *Fits V2 with printable

 

Fan Shroud
Installation Instructions Video by My Tech Fun for Ender 3 V2
Disclaimer:
We notice a recent extruder 

stepper 

motor update on Creality machines. Before ordering this kit, p

lease check your extruder 

stepper 

motor. If 

your extruder motor gear is pressed in, you will need to purchase a new stepper motor to be able to complete the installation.
What's included
1 x Micro Swiss All Metal Hotend (If option selected)
1 x Main Extruder body
1 x Extruder Lever
1 x Spring Pin
1 x Spring
2 x Gears
1 x Knob
1 x Sholder Pin
2 x M5 20mm Nulon Patch Bolts
1 x M5 30 Bolts
1 x M5 Nulon Lock Nut
1 x M5 Washer
1 x Extention Cabel
3 x M3 Motor Mounting Screws
2 x M3 Bolts
2 x M3 Nuts
5 x Zip Ties
1 x Printed Bracket
1 x Beveled Capricorn Liner
Stepper motor and roller wheels are not included
Micro Swiss Direct Drive Extruder Installation Instructions PDF