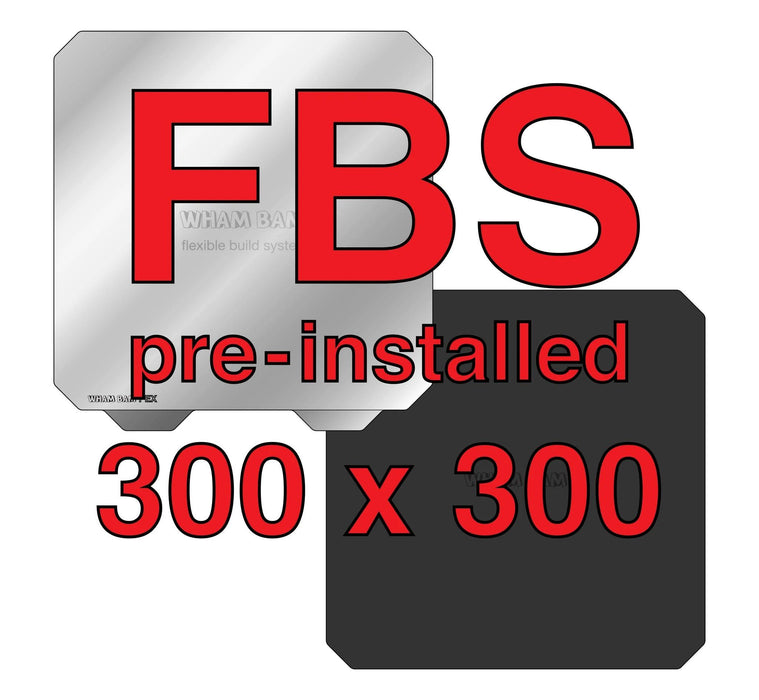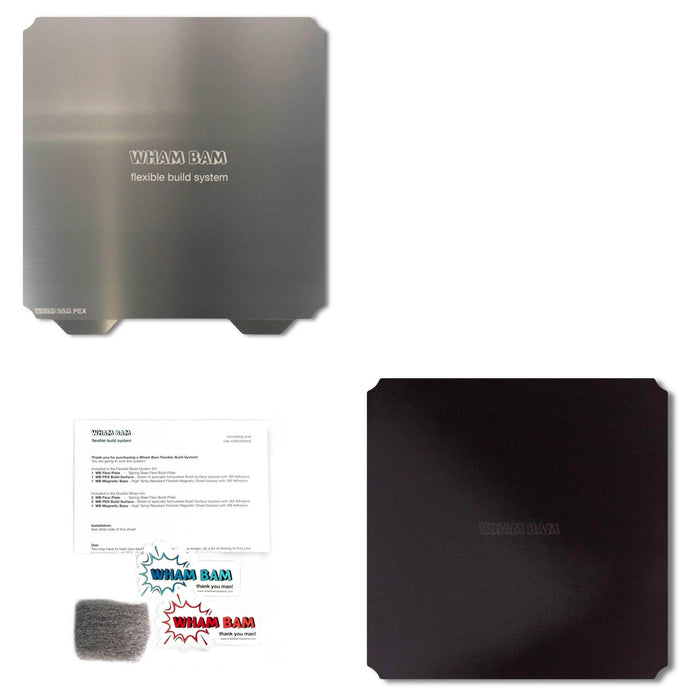 300 x 300 - Flexible Build System with Pre-Installed PEX Build Surface
Size 300mm x 300mm / 11.8" x 11.8"
*Fits: LulzBot TAZ Workhorse, TAZ Pro, TAZ 6, TAZ 5, TAZ 4, TAZ 3

*may fit: Anet A8 plus, Anet et5 and et5 pro
The Pre-Installed Flexible Build System includes:
1  Wham Bam Flexi Magnetic Base (high temp-resistant up to 150 degrees with high temp 3M adhesive)

1  Wham Bam Flexi Build Plate (spring steel) with pre-installed Wham Bam Custom Formulated PEX Build Surface

1 Steel Wool 000 (for prepping your PEX Build Surface)
For more information on this product, click here: Flexible Build System
*Attention: It is the buyer's responsibility to be sure the size selected will work on your machine. Measure your bed, do not rely on build volume and see if you are happy with the size before ordering. Please keep in mind that on one side you will have 2 tabs that stick out another 15mm.  3D Printz Ltd is not responsible for mistaken order sizes. Learn more about machine fits HERE.